1/72 COMBAT ARMORS MAX15 Abitate F35C Blizzard Gunner
Its unique low profile has been carefully recreated.
This model kit makes use of snap-fit connections, glue is not required for assembly.
Each joint makes use of a poly-cap, allowing for smooth and easy posing of the finished product.
Two figures are included to display with the Blizzard Gunner.
The various markings of the armor are included as water-application decals.
The kit was designed in cooperation with mechanical designer Takahiro Yamada.
The box art features illustrations by Hidetaka Tenjin.
MARKTPLATZ
Diese Website enthält Affiliate-Links zu Produkten. Wir erhalten möglicherweise eine Provision für Einkäufe, die über diese Links getätigt werden.
Combat Rüstungen Sonne Fang dagram max15 1/72 Maßstab abitate f35c Blizzard Gunner 1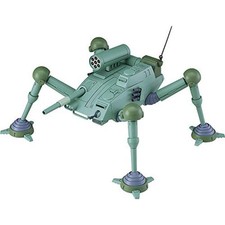 See on Ebay »
Shipping to: Germany
From: Japan
Seller: shika-5780
99.5% Positive votes
* Informationen zu Preis und Versand haben sich möglicherweise seit unserem letzten Update geändert, und es können andere Bedingungen gelten.
Überprüfen Sie vor dem Kauf auf der Partnerseite.