ARC-170 Clone Fighter
1/83 Scale
Unassembled plastic model kit in 1/83 scale of a Sci-Fi/Fantasy film related kit, based on Star Wars universe, an ARC-170 Starfighter, first appearance in the Star Wars: Episode III Revenge of the Sith film, and considered as precursor of the famous X-Wing fighter.
Kit consists of just 21 parts, easy kit.
Same kit has been released by Revell also as model set, code number 63608
MARKTPLATZ
Diese Website enthält Affiliate-Links zu Produkten. Wir erhalten möglicherweise eine Provision für Einkäufe, die über diese Links getätigt werden.
Star Wars ARC-170 Fighter Maßstab 1:83 von Revell 03608 gebraucht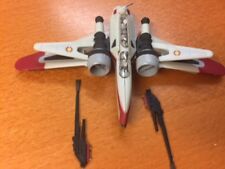 See on Ebay »
Shipping to: Germany
Bids:0
From: Austria
Seller: bauliman1307
100.0% Positive votes
Revell 03608 Star Wars ARC-170 Clone Fighter Modell Bausatz 1:83 in OVP - NEU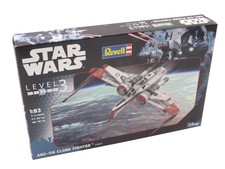 See on Ebay »
Shipping to: Germany
From: Germany
Seller: konsolenbude_de
98.9% Positive votes
REVELL 03608 1:83 MASSSTAB STAR WARS ARC-170 KLONKÄMPFER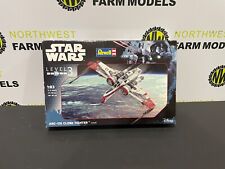 See on Ebay »
Shipping to: Germany
From: United Kingdom
Seller: northwestdiecast
98.4% Positive votes
* Informationen zu Preis und Versand haben sich möglicherweise seit unserem letzten Update geändert, und es können andere Bedingungen gelten.
Überprüfen Sie vor dem Kauf auf der Partnerseite.