X-37B Orbital Test Vehicle (Glide Test)
– 1/72 true-to-scale precision model
– Displayable die-cast spacecraft with high collectable value
– Aesthetically pleasing color finish with delicate imprinted markings
– Elegant new stylish metal stand for easy display
The Boeing X-37 Orbital Test Vehicle is a robotic spaceplane owned and operated by the US Air Force (USAF). This unique unmanned craft serves as a demonstrator for reusable space technologies. Beginning life as a NASA project in 1999, it was transferred to the Department of Defense (DoD) five years later. The milestone orbital mission of this Boeing-managed program took place on 22 April 2010, after being hurled into orbit by an Atlas V rocket. It remained in orbit until 3 December, although the X-37B is able to remain in orbit for 270 days. The X-37B Orbital Test Vehicle (OTV) remains a classified project being undertaken by DARPA, although part of its remit is to perform space support missions such as rendezvousing with friendly satellites for refueling or repairs. Dragon's model replica portrays the X-37B during its gliding tests, with the markings appropriate to this early period of its development.
MARKTPLATZ
Diese Website enthält Affiliate-Links zu Produkten. Wir erhalten möglicherweise eine Provision für Einkäufe, die über diese Links getätigt werden.
6pcs 25x17x7mm schwarz grau Drachen Venen Achat oval Cab Cabochon b50386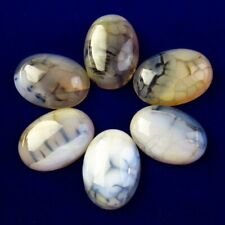 Siehe bei Ebay.de »
Versand nach: Germany
Von: China
Verkäufer: yt_jewelry_7
99.2% Positive Stimmen
Dragon Space 50386 X-37B Orbital Test Fahrzeug Gleiten Test NASA Boeing 1/72 Modell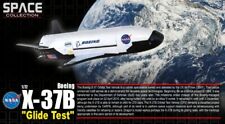 Siehe bei Ebay.de »
Versand nach: Germany
Von: China
Verkäufer: giftofangel
99.2% Positive Stimmen
Dragon Wings drw50386 Boeing x-37b NASA Glide Test unbemannte Raumfahrzeuge ver.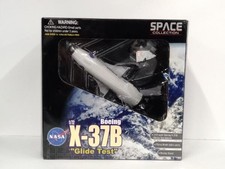 Siehe bei Ebay.de »
Versand nach: Germany
Von: Japan
Verkäufer: kumsjapan
98.9% Positive Stimmen
* Informationen zu Preis und Versand haben sich möglicherweise seit unserem letzten Update geändert, und es können andere Bedingungen gelten.
Überprüfen Sie vor dem Kauf auf der Partnerseite.